MARCELLA HOOKS, vocalist
Marcella Hooks began her stage career at the toddling age of five, singing at talent shows in St. Louis, Missouri, where she was born and raised. After years of singing in school and church choirs, she began taking private lessons to strengthen her signature pipes, finding unique vocal strength from her training in Italian opera.
She began the voyage of her professional career singing jazz and blues during the 1960's and 70's, performing with some of the local area's finest musicians in top nightclubs and entertainment spots throughout the Midwest region. During the economic boon of that time, Marcella went on to perform as the opening act for artists such as Bobby "Blues" Bland and the Fifth Dimension.
Now based in the San Francisco Bay Area, Marcella's sultry-smooth vocals have lured and captured the hearts of many local fans. She continues to be warmly received by critics and audiences throughtout the area.
Marcella's cool tone and swinging style adapts beautifully to all forms of pop, jazz, blues and standards in an almost effortless fashion, capturing the intimate attention of music lovers of all generations. She currently performs regularly in Oakland's Jack London Square at a popluar local haunt, Scott's Seafood Restaurant. JFAO is pleased to have her on board.
 
nt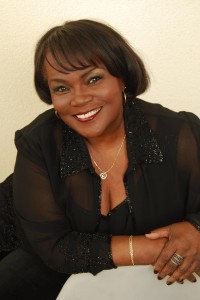 Comments and trackbacks are both currently closed